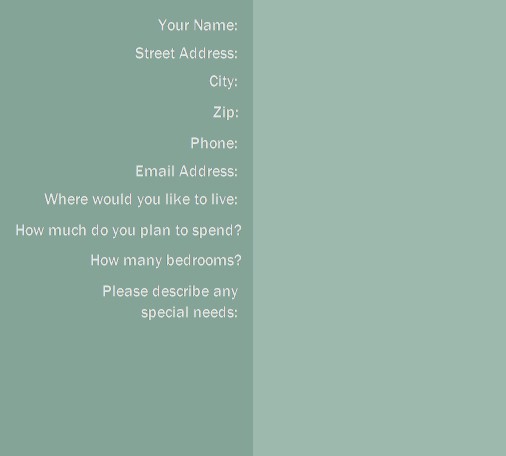 Please fill out this form as completely as possible and we'll send your customized Garden Home Buyer's Guide to you within three days.

Your Buyer's Guide will help you--

-- learn about the best new and existing garden home neighborhoods in your areas of interest.

--select the home styles and floor plans that are best for you.

--avoid buying and negotiating mistakes.

--avoid paying too much for your garden home.

--get the mortgage that best suits your needs, at the best possible rate.

and much more!